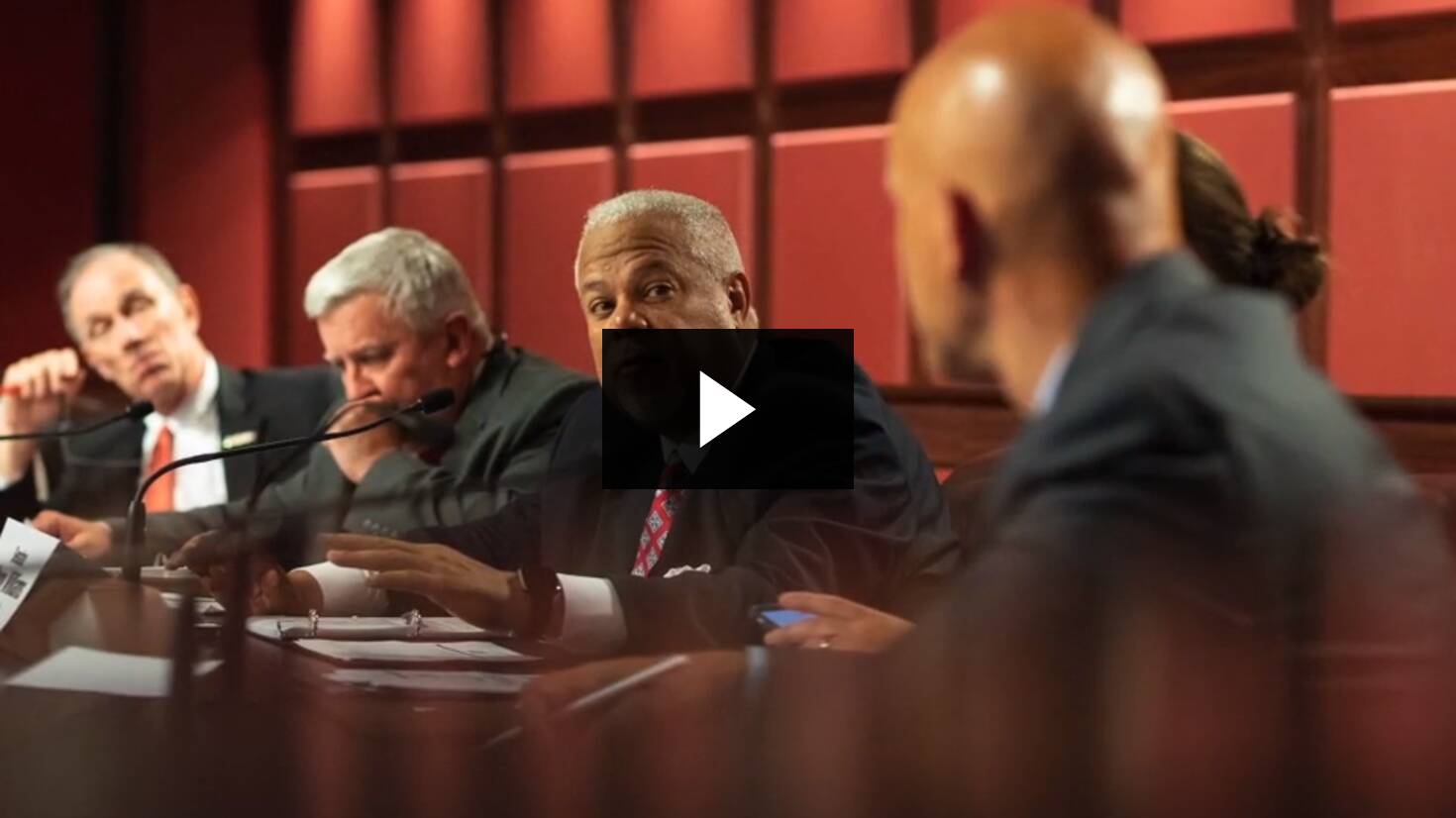 I pray that you and yours enjoy a safe and joyous holiday season and a promising start to the new year. Looking back at 2019, our community confronted many challenges, but also witnessed many reasons for which to be thankful and hopeful. Together, we worked to bring the best to our neighbors and continue to build peaceful and prosperous communities.
The second half of this decade saw us work hard to correct the mistakes of previous administrations in Harrisburg. I've fought alongside my colleagues in the Senate to increase funding for education and bring equal funding to Pennsylvania's underserved school districts. In 2019, I worked to increase funding to Philadelphia's illegal gun task force – and expand this valuable program to Delaware County – to reduce the epidemic of gun violence that plagues our community. Despite the ongoing challenges we face in with the opposition party in Harrisburg, I was able to work with my colleagues and partners to provide a broad-based level of service to our community – and that makes for an uplifting recap.
Among the highlights I wanted to share with you:
Leading the charge to reform our probation system to bring increased fairness and equity to our criminal justice system.
Hosting a series of forums on the need to reform Pennsylvania's election system so that all Pennsylvanians can participate in free and fair elections.
Bringing our signature N2N Festival to thousands of people as we were able to make 2019 our biggest festival yet.
Celebrating October as Healthy Awareness Month, complete with a free health fair and free demonstration fitness classes throughout the 8th District.
Partnering with community members to host "Talk with Tony" block gatherings across the 8th District.
Forcing nuisance stop-n-go businesses to comply with current laws and shutting down those that have refused to respond to the safety concerns of the community.
Of course, there is much work to be done in our neighborhoods, boroughs, city, and in Harrisburg. I'm incredibly thankful to be in good health and spirits and I am proud to be among a legion of friends and neighbors who continue to support me and my work on behalf of you.
I offer you best wishes for an outstanding 2020. May you realize its possibilities and continue to do all that you do on behalf of the residents of the 8th District and beyond.
Stay Connected
Follow me on Twitter, Facebook and Instagram the latest news and updates.